Take stock this summer holiday
December 20, 2016
As we look forward to the end of another year and enjoying some well-earned time off over Christmas, it is also important to consider the year ahead.  For business owners, this also means ensuring things run smoothly when doors re-open in the New Year.
There's something about New Year celebrations that makes us yearn for a fresh start, but is there a way to make that desire for change more permanent?  Here are some ideas to make your resolutions more durable, more beneficial and less prone to that embarrassing quick fade that can accompany many of the best New Year intentions.
Align your business and personal goals
Aligning your own personal objectives with the goals of the business may deliver benefits that you might not have anticipated. For example, if your goal is to take a month's holiday next September, your goal has a fixed deadline and you'll need to have the business ready by then to operate without you. So what do you need to do between now and then to ensure you can have the holiday you deserve?
Delegate
Learning to delegate to managers and employees means the business becomes less dependent on you, enabling you to take more leave or spend more time working on your business rather than in it. Having competent staff on board can make the business seem more valuable to others when it comes time to sell or pass it on.
Create an operations manual
Capturing clearly defined business procedures and processes in an operations manual should lead to a greater efficiency, cost saving and more consistent customer service. Documented processes will also make it easier and faster to train new staff; allow employees to cover for those away from the business; and enable identification of areas for improvement within your processes. You're also adding significant value to the business in the eyes of a future buyer.
Review key performance indicators
Monitor the key drivers in your business on a regular basis so that you, or your senior staff, can quickly take action on any slippage from defined parameters, such as a reduction in sales, or a fall in the gross profit margin.
Improve the accounting system
Moving to a cloud-based program will lead to better money management, collaboration with your accountant and other stakeholders, and allow you to monitor cash flows in real time from anywhere in the world.  
Use cloud accounting to create efficiencies and automate processes to enable you to spend less time performing administrative tasks, and more time focussing on the growth and strategic aspects of your business.
For more information, see our recent blog on cloud accounting, or check out the cloud accounting videos available on the Resources page of our website:  http://www.mcgarrypartners.com.au/resources
Be SMART
When it comes to setting your goals for the next year, apply the SMART system: Specific, Measurable, Achievable, Realistic and Time-bound.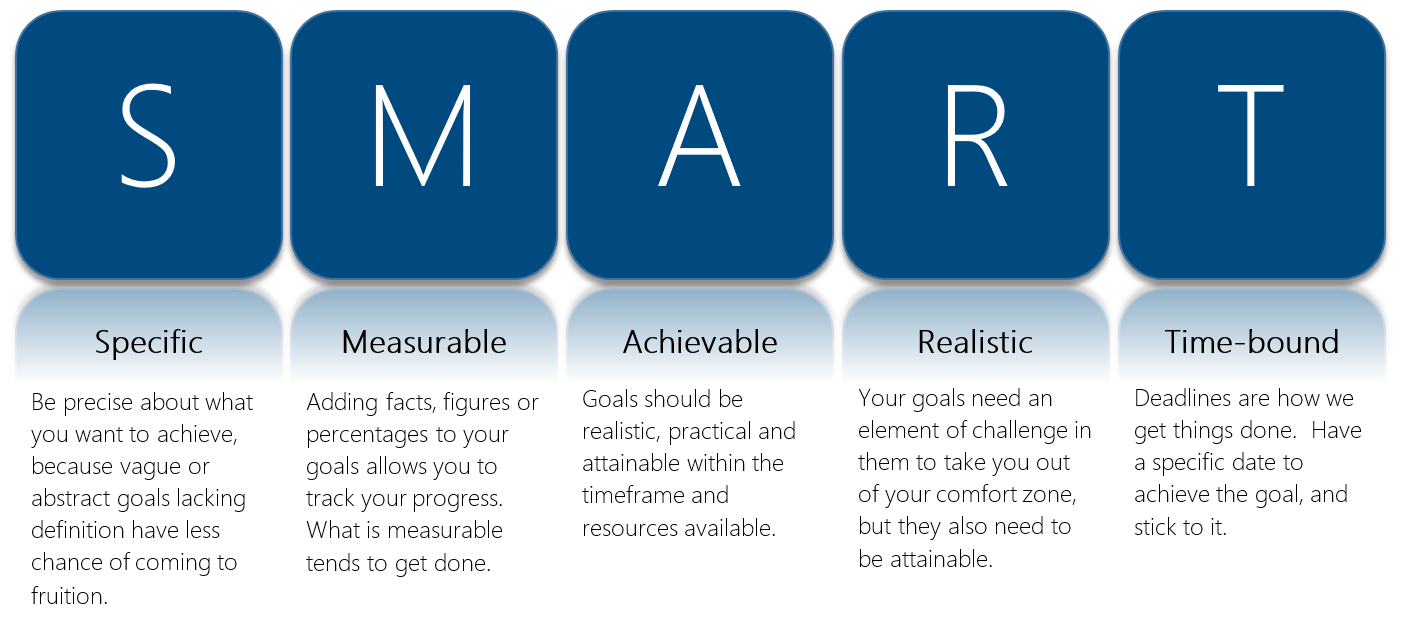 We can help
Regardless of what type of business you're in, it is important to ensure that you take a break occasionally, and afford yourself the time to reflect on your achievements and plan your next objectives.  We can work with you to identify target areas and plan a productive and prosperous New Year.  Contact us on (07) 3217 2477 today.